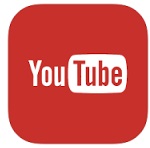 Series of interviews with Erasmus+ visiting scholars. MARIHE Knowledge cast videos on Youtube. Example of the first ...
This video is the 1st part of the interview with Erasmus visiting scholar, Prof. Romulo Miguel Pinhero, University of Agder
Topic: Entrepreneurial universities in the European context and their responsiveness
Conducted by MARIHE-3 Student Ana Godonoga, originally from Moldova, in 2014.